le immagini digitali come le foto sono formate da migliaia di puntini colorati (pixels) organizzati in righe e colonne -
ad ingrandirle questi pixels diventano apparenti, tanti quadratini colorati in tinta unita -

e se i pixels fossero le celle della griglia pentagonale inversa?
seguendo quest'idea ho prodotto il codice che produce questo effetto a partire da qualsiasi immagine: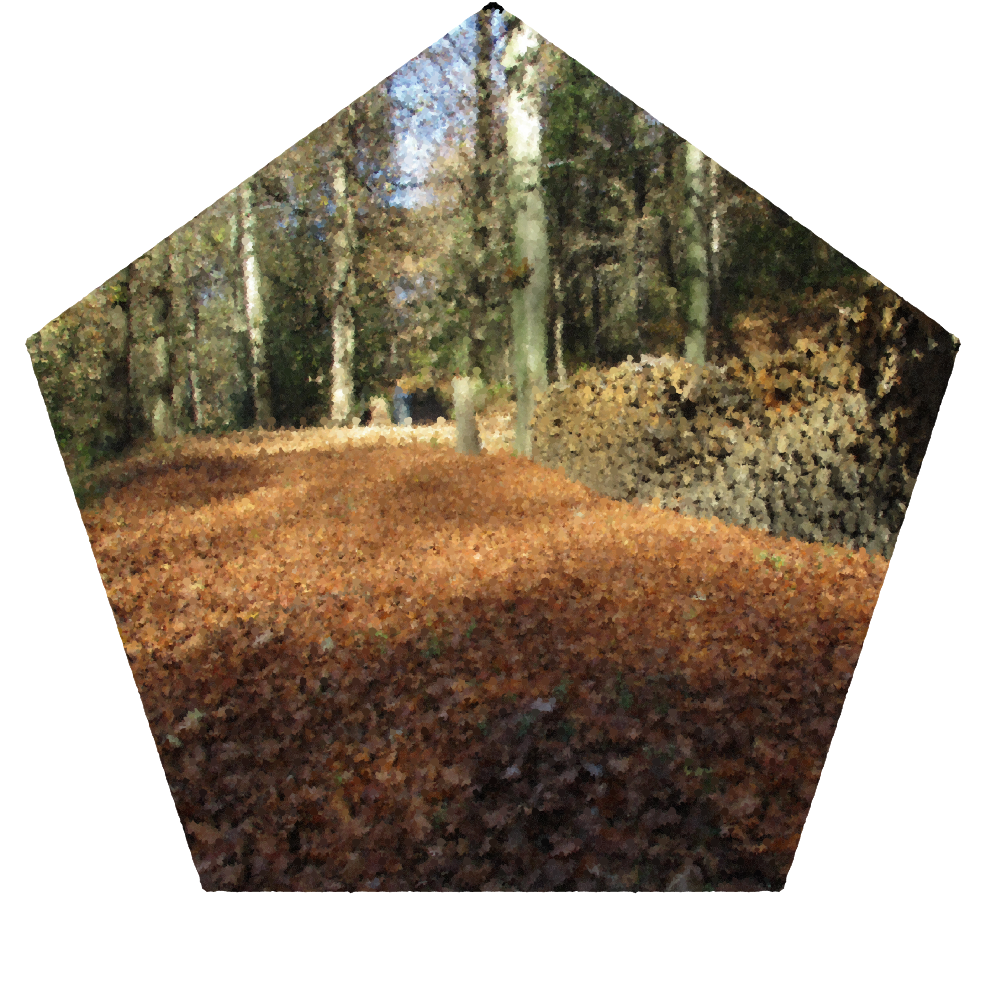 Limited navigation
The server at < pikappa.ch > considers this visit as part of the automatic indexing of the site - or could not identify its origin.
To lighten the workload and prevent abuses, dynamic behaviors of the site have been disabled.
To access the full version of the site you need to use a browser that identifies itself correctly by its
user agent
.
Thank you for understanding.